The #1 sex ed resource parents request is conversation guides. Parents want to talk to their children about puberty and other sex ed-related topics BUT they don't always know what to say or when to say it. Many feel like if they can just get a step-by-step script to break the ice, build confidence, and get the conversation going, then they'll be good.
Well, if you're one of those parents searching for conversation guides that don't just give you snippets of thoughts or vague ideas of what you should say to your kid, you're in the right place. In response to parents asking for more resources to help them have tough conversations, I created a "How to Explain Periods to a Child" conversation guide and script.
Keep on scrolling to see how this guide will help you and your child feel empowered and ready to take on the topic of periods!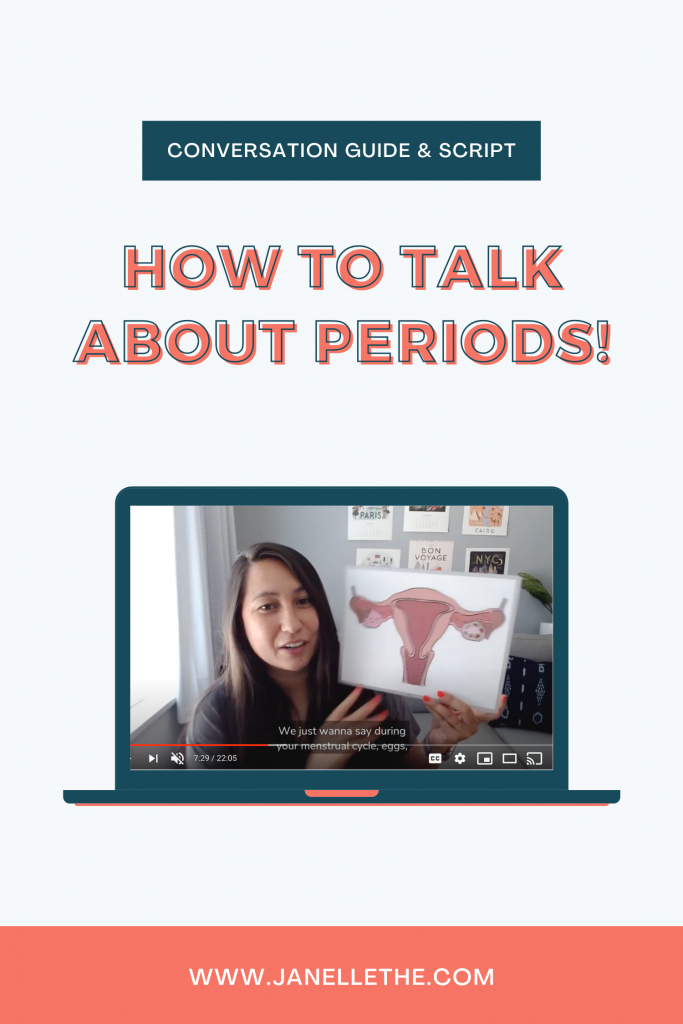 A Parent Conversation Guide about Periods
Puberty is fast approaching for your child and you know you need to talk to them about periods! But, you aren't exactly sure WHEN to start the Period Talk and you don't know exactly WHAT you should be telling your child about periods.
Well, have no fear, the Period Talk conversation guide is for you.
The Period Talk is a conversation guide for parents telling you exactly WHEN to start talking to your child about periods and outlines exactly WHAT to say to your kid (seriously, there's a script!).
Here are the deets.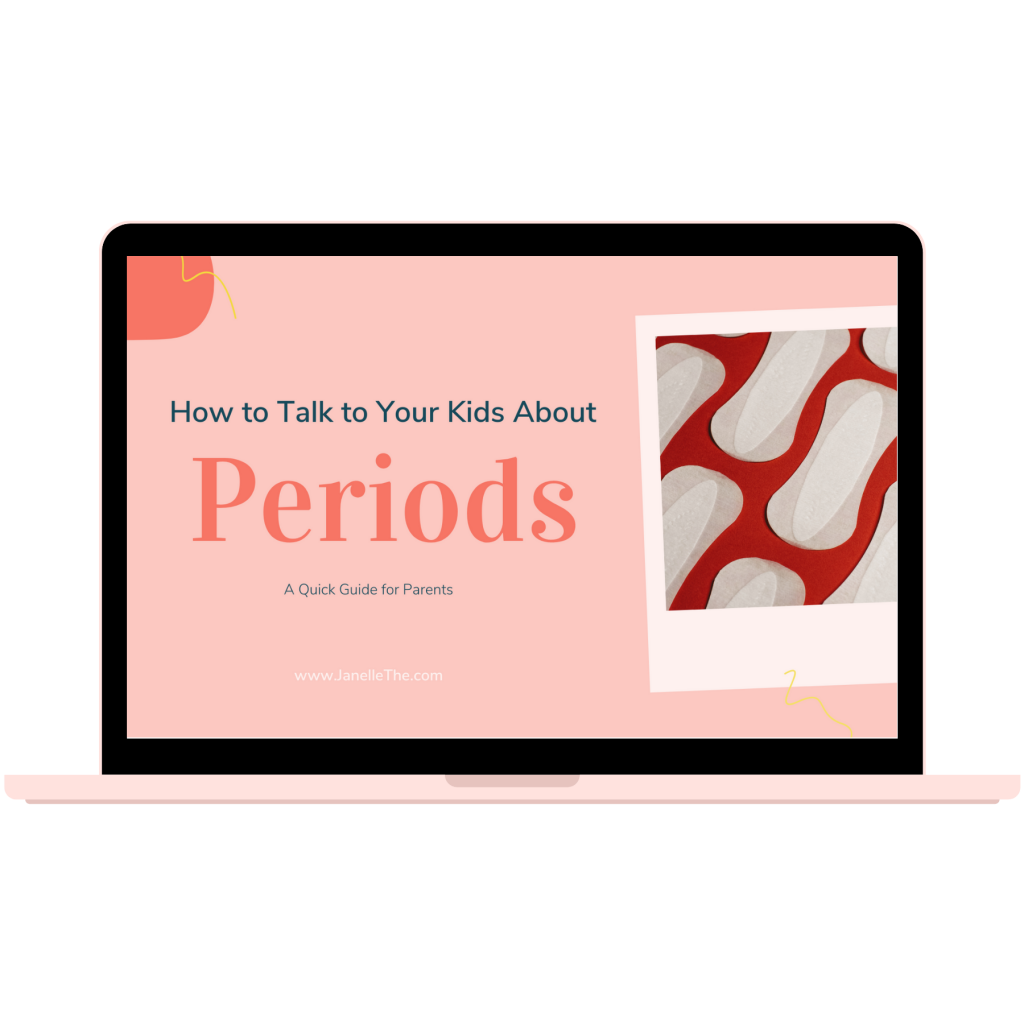 What's Inside The Period Talk?
The Period Talk is a super quick conversation guide for parents. Inside we explore the five most pressing questions parents have about periods:
When

do I need to talk to my child about periods?

What

do I need to tell my child about periods? – I have a SCRIPT for you to follow (or adapt as you like).
What are the best

period products

for my child? – There are SO MANY more options than when we were teens!

How

do I prepare my child for their first period?

What

do I say to my non-period-having kid?
This guide will give you all of the knowledge and teaching tools to confidently talk to your kids about menstruation.
Plus, inside you'll also find videos explaining how to talk to kids about:
Ovulation
Erections and Ejaculation
How pregnancy occurs
Be prepare for puberty and explaining periods to your child!
Puberty is a time of transition for you and your child! After checking out this parent guide, you'll know exactly what to say to your kids about periods, which will help your child feel safe and show them you are someone they can go to for anything and everything. And most importantly, the tools in this conversation guide will empower your kid and equip them with the knowledge and skills they need to confidently manage their period!
Are you ready to dive in The Period Talk?!? Click here to access it or sign up below!
A free conversation guide "How to Talk About Periods"